Safe & Drug Free Schools (SDFS) at the Idaho State Department of Education (SDE) helps districts and schools establish and maintain a safe and positive learning environment before, during, and after school. Students are far more likely to realize their academic and life skills potential in a supportive school climate that is safe and free from violence, drugs, and alcohol. Safe & Drug Free Schools provides technical assistance, guidance, and support on bullying, violence, drug, and alcohol prevention; addresses youth risk behaviors; and assists with emergency operations and crisis prevention.
FY18 Safe and Drug Free Schools Funding and FY 17 Bullying Reporting
During the 2017 legislative session, $4,024,900 was allocated through House Bill 287 for school districts and public charter schools to implement substance abuse prevention measures and school safety improvements. The funding formula calls for a base amount of $2,000 for every district and public charter school plus a prorated amount based on FY16 Average Daily Attendance (approximately $13.00 per student).
To draw down funding, districts and charters are asked provide the following: a brief summary of outcomes related to previous Safe & Drug Free expenditures, describe a plan to train school staff in bullying prevention, as required by Idaho Code 33-1631, and submit a budget proposal. Funding availability is dependent upon available tobacco and lottery tax revenue. Drawdown requests for SDFS funds are conducted through an application, which is imbedded within the ISEE portal.
In an effort to streamline processes, the reporting of bullying incidents required by Idaho Code 33-1631 is imbedded within the Safe and Drug Free Schools application. The form includes definitions and reporting parameters and was designed to satisfy requirements with the least amount of burden.
To access the SDFS Funding Application, you must request assignment of the SDFS User role from your district Admin Tool user.
---
School Safety Concerns
The Idaho State Department of Education is committed to the health and safety of every student in Idaho public schools. Idaho law addresses:
Complaints about certificated individuals working at the school are subject to the Idaho Educator Code of Ethics and should be directed to the Professional Standards Commission.
Complaints involving students with an Individualized Education Plan (IEP) should be directed to SDE's Dispute Resolution.
---
HIGHLIGHTS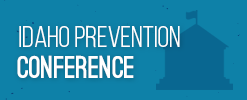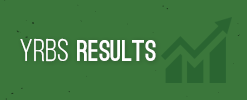 Frequently Asked Questions
No content available.
Training Resources
Professional Development
Resource Links
State Department of Education Links
General Links
Bullying/Harassment
Program Guides
School Safety