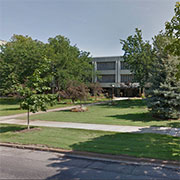 The Idaho State Department of Education (SDE) is a government agency supporting schools and students. We are responsible for implementing policies, distributing funds, administering statewide assessments, licensing educators, and providing accountability data. We deliver leadership, expertise, research, and technical assistance to school districts and schools to promote the academic success of students.
The SDE Organizational Chart is a graphical representation of how we are divided into departments within our organization. While each group has their specific responsibilities and obligations, we all work together and are committed to helping students achieve academic success.
---
Idaho Public Schools Facts FY2014-2015 Statistical Data
---
Site Documents
Documents on this site require the use of the following programs:
Icon Key for files and links on this site:
FILES
Adobe Acrobat File
Audio File
Image File
Microsoft Excel File
Microsoft PowerPoint File
Microsoft Word File
Zipped File
LINKS
Archive Link
ERL Professional Development Link
Event Link
External Link
Form Link
Go To Meeting Link
Internal Link
YouTube Video Link
---
Our mission is Supporting Schools and Students to Achieve.