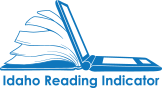 The current Idaho Reading Indicator (IRI) is given to all (K-3) public school students who qualify. The IRI is an early reading diagnostic and screener for students in K-3rd grade. The screener is mandatory for Idaho public school students in the Fall and Spring with optional yearly progress monitoring.
The newly adopted IRI, the ISIP by Istation, is fully computer adapted and accesses early literacy skills in ways the Legacy IRI could not. While there are some embedded accommodations and flexibility options (one-to-one administration, pause option, multiple test sessions, replay of questions, etc.), it may not be entirely appropriate for some students with disabilities. The first option for students with disabilities should be to participate in the ISIP. Teachers should allow students with disabilities to practice taking the assessment and viewing the different subtests for at least two weeks prior to administration.
Since the ISIP is fully computer adapted, it will change the difficulty level of items based on the student's response and goes down to pre-primer skill levels. This makes the ISIP appropriate for assessing early literary for all but a very few students.
The Idaho State Department of Education does not currently have an alternate assessment or accommodated form that measures early literacy for students with vision, hearing, or significant cognitive impairment. Therefore districts have flexibility to utilize other diagnostic tools to assess student's emerging reading skills in the fall and spring.
Scores from other diagnostic tools (ex. Core Phonics, Legacy IRI, etc.) can NOT be correlated to the IRI skill level scale and should not be submitted to the SDE.
If a student has the IRI listed in their IEP, districts must adhere to it and assess accordingly.
The IRI is not subject to accountability calculations for participation.
The IRI is administered to students Kindergarten-3rd grade.
The Idaho State Department of Education Divisions of Assessment and Accountability and Special Education are collaborating to create solutions for assessing the early literacy skills of students with vision, hearing, or significant cognitive impairment. Please be patient as we work through the transition to this new IRI and supporting literacy assessment for all students.
General Questions Related to Special Education
Karren Streagle, Ph.D.
Special Education Assessment
(208) 332-6824
kstreagle@sde.idaho.gov
2019-2020 Test Dates
FALL
August 5 - September 27, 2019
SPRING
May 1 - May 29, 2020
---
HIGHLIGHTS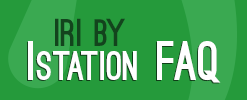 Resource Files
General Files
NEW IRI
Frequently Asked Questions
IRI
NEW IRI
Literacy
Training Resources
Professional Development
Resource Links
General Links
NEW IRI