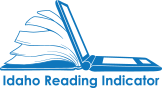 Idaho's Reading Indicator (IRI) is administered to all K-3 public school students. IRI is an early reading screener and diagnostic assessment. The screener is mandatory for Idaho public school students in the Fall and Spring with optional winter administration. Progress monitoring is available to all students.
Important IRI Testing Window Update
As of September 16, 2020, the extended test window has been adjusted to October 9, 2020. Please see the updated Need to Know & Remote Administration guides for more detail.
Resource Files
General Files
Frequently Asked Questions
Idaho Reading Indicator (IRI)
Training Resources
Professional Development
SY20-21 Online Training Vignettes
Resource Links
State Department of Education Links
General Links