Announcement: Important Testing Dates
Spring
Testing: April 10, 2017 – May 19, 2017
Reporting/Discrepancy Deadline: June 23, 2017
The Idaho Reading Initiative, enacted by the Idaho Legislature, was designed to ensure that all children in the State of Idaho will master the skills they need to become successful readers. Endless research-based studies show reading skills are directly related to a child's success in school. It is the Idaho Reading Indicator (IRI) program goal at SDE to work with schools, teachers, and administrators to promote students' reading success.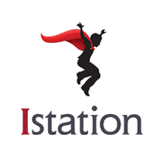 IRI Now Available Following Intent to Award to Istation
Superintendent Ybarra announced, following a thorough request for proposal (RFP) process, that proposal documentation associated with the Idaho Reading Indicator (IRI) has gone through the proper redaction process and is now being made available to the public. Following the public notification of the intent to award letter provided to Istation, the department thoroughly reviewed over 2,000 pages of proposal information to ensure that the information was properly made public.
---
---
Resource Files
General Files
IRI Coordinators
Winter Assessment
Frequently Asked Questions
Training Resources
No content available.
Resource Links
State Board of Education