English Language Arts/Literacy
The Idaho English Language Arts/Literacy Content Standards are broken into four (4) strands: reading, writing, speaking and listening, and language. In each strand there are overarching College and Career Readiness Standards for each grade level. These standards call for a change in instructional practice to ensure proper implementation of strong, consistent, cohesive work for the benefit of our Idaho Students. Additionally, there are delineated grade specific expectations for each College and Career Readiness Standard.
For example, Standard 9 in the writing strand reads "Draw evidence from literary or informational text to support analysis, reflection, and research." Building on the great work already present in Idaho schools, the English Language Arts/Literacy Content Standards offer a challenge and opportunity unparalleled in recent history that will allow teachers to create deeper, more authentic learning experiences in their classrooms.

Idaho Coaching Network ELA/Literacy
Announcement:
Applications for the 2017-2018 school year are located in the
Resource Files
below.
The State Department of Education has put in place, in each region, teachers who work as full-time Idaho Coaching Network ELA/Literacy focused on supporting educators in improving instructional practices and developing deeper understanding of Idaho's English Language Arts/Literacy Content Standards. The network is predicated on honoring teachers as professionals and leaders and the time it takes to drive lasting change. This year-long job embedded work results in the development of local teacher leaders who support local professional learning needs and better outcomes for students.
Purpose: This opportunity will improve student performance through ongoing professional development for teachers, instructional coaches, curriculum teams, administrators, and support staff. This network provides a cohesive, strategic, and sustainable method for implementing deep learning of Idaho's English Language Arts/Literacy Standards, cultivates local leadership, and facilitates implementation of both the instructional shifts and the research-based instructional strategies best aligned with the Standards.
What does this mean for Idaho's Education System? Each region's coach will provide intensive professional development and responsive coaching in your area, operates from a place of expertise in Idaho's English Language Arts/Literacy Content Standards, has extensive experience in classroom teaching, deep knowledge of research-based instructional strategies, and a thorough understanding of adult learning. Each regional coach will work to develop Core Teachers in your district who deeply understand and teach the Idaho's English Language Arts/Literacy Content Standards, and who mentor and facilitate the learning of their peers in your region. This substantive, job-embedded professional development model is research-based and leverages local, regional, and state resources in efficient, effective, and compounded ways.
Objectives
Provide strategic, systematic, and sustainable, professional development of local educators and administrators in the Idaho Content Standards and EQuIP rubric
Build capacity of local educators to implement Idaho's English Language Arts/Literacy Content Standards through the development of aligned lessons, units, and assessments, as well as the inclusion of research-based instructional strategies
Build consistency in the understanding of Idaho's English Language Arts/Literacy Content Standards and the implementation of such knowledge across Idaho's regions, districts, schools, and classes
Provide equitable learning opportunities for all students
Commitments
Participate in a total of 15 working sessions throughout 2017-2018
Participate in a three-day working session in July or August 2017* (Dates TBD by coaches)
Participate in an online course and develop exemplary Idaho Content unit(s) to share with others (August 2017 - January 2018)
Participate in eight one-day Face to Face working sessions (see Regional Applications) during the 2017-2018 school year, starting in September
Participate in four days professional development meetings during Summer of 2018
Use the EQuIP rubric to evaluate three units for other Core Teachers in Spring of 2018
Receive coaching support/classroom visits from your Region's Idaho Network Coach
Facilitate professional development in your school and/or district and take on leadership role
Complete pre-, mid-, and post-surveys on Idaho's English Language Arts/Literacy Content Standards and EQuIP, and provide feedback on courses, workshops, and facilitation
Note: Participants will receive a $1000 stipend from the SDE and five continuing education credits. Districts will be reimbursed for all substitute costs for all Face–to-Face work with the Idaho Network Coaches.
HIGHLIGHTS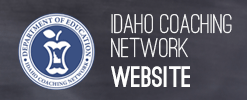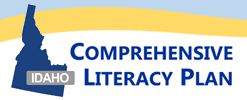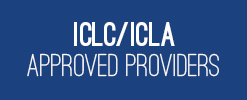 Resource Files
Content Standards
Idaho Coaching Network ELA/Literacy
Exemplar Instructional Units
Frequently Asked Questions
No content available.
Training Resources
Professional Development Opportunities
---
Professional Development Resources
---
Resource Links
State Department of Education Links
General Links
EQuIP: Educators Evaluating Quality Instructional Products
The EQuIP rubric is a tool designed for determining the quality, rigor, and alignment of curricular material to the Idaho Content Standards. The coaches in the Idaho Coaching Network ELA/Literacy provide training across the state on the use of the rubric in evaluating lessons and units across the curriculum. Educators can use this rubric to revise existing lessons and units, whether those are publisher-created or their own, or even to help craft new ones.