English Language Arts/Literacy
Every student should know how to read, write, speak, listen and use language effectively. To promote the improvement of English language arts and literacy instruction, the Idaho State Department of Education is dedicated to providing high quality professional development, instructional strategies, and resources for Idaho educators to accomplish those goals.
---
HIGHLIGHTS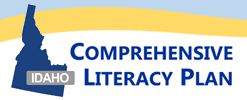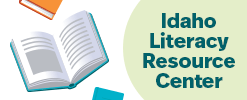 ---
The Idaho Comprehensive Literacy Course (ICLC) is offered through University providers at a variety of venues throughout Idaho. The Idaho Comprehensive Literacy requirement can be fulfilled by completing and passing an in-person or online course, or by passing the Idaho Comprehensive Literacy Exam. All options have incorporated the Idaho Comprehensive Literacy Standards.
The University providers of the ICLC course and/or exam with registration and contact information are linked below:
The Idaho Department of Education will release a call for submissions in July 2022 for providers of the ICLC to submit applications for course approval.
View the timeline for submissions.
---
---
Frequently Asked Questions
No content available.
Resource Links
State Department of Education Links
General Links
Literacy Resources
Parent Resources