Safe & Drug Free Schools (SDFS) at the Idaho Department of Education helps districts and schools establish and maintain a safe and positive learning environment before, during, and after school. Students are far more likely to realize their academic and life skills potential in a supportive school climate that is safe and free from violence, drugs, and alcohol. Safe & Drug Free Schools provides technical assistance, guidance, and support on bullying, violence, drug, and alcohol prevention; addresses youth risk behaviors; and assists with emergency operations and crisis prevention.
Safe and Drug Free Schools Funding and Bullying Incident Reporting
The Idaho legislature has allocated funds for school districts and public charter schools to implement substance abuse prevention measures and school safety improvements. The funding is based upon a formula, the details to which are included within the SDFS Funding Application.
To access the SDFS Funding Application, you must request assignment of the SDFS User role from your district Admin Tool user.
---
School Safety Concerns
If you feel unsafe or know someone who feels unsafe, please report it. After you click the Report School Safety Concerns link, and the above fill out the form below, See Tell Now sends an email to a school administrator with all of the details from your report. You can also download one of our apps from the Apple Store or the Android Marketplace to submit a report, or call 888-593-2835.
The Idaho Department of Education is committed to the health and safety of every student in Idaho public schools. Idaho law addresses:
---
HIGHLIGHTS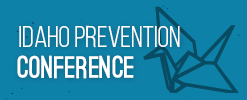 Frequently Asked Questions
Training Resources
Professional Development
Resource Links
General Links
Bullying/Harassment
Parent Resources
Program Guides
School Safety
State Law