English Language Proficiency Assessment
The WIDA suite of assessments is used to screen, monitor, and exit Idaho students from a research-based language instruction educational program. Using the Kindergarten W-APT or the WIDA Screener, districts/charters are able to identify newly enrolled students for additional language support services. After identification, Idaho English learners (ELs) participate annually in a standardized English language proficiency assessment to monitor academic English language proficiency growth in four distinct language domains: Reading, Writing, Listening, and Speaking. The ACCESS for ELLs annual language proficiency assessment is typically administered from the last week in January to the first week in March.
ELPA Updates During Extended School Closures
EL Identification Procedure During Extended School Closures
2019-2020 ACCESS Important Dates
Testing Specifics
Start Date
End Date
Pre-Testing
WIDA AMS Test Setup Available for Test Sessions
December 31, 2019
March 6, 2020
Districts Receive Test Materials (On)
January 14, 2020
January 14, 2020
During Testing
Test Window
January 27, 2020
February 28, 2020
Make-up Test Window
March 2, 2020
March 6, 2020
Additional Test Material Ordering Window in AMS
January 14, 2020
February 28, 2020
Post-Testing
Deadline for Shipping Completed Test Materials to DRC
March 13, 2020
March 13, 2020
Pre-Reporting Data Validation – LEAs in AMS
March 31, 2020

April 6, 2020


April 13, 2020
Reports and Data Files Available - Online (On)

May 13, 2020


May 19, 2020

May 13, 2020


May 19, 2020
Reports Available in Districts - Printed (On)

May 20, 2020


May 28, 2020

May 20, 2020


May 28, 2020
ACCESS Appeals Window
May 27, 2020
June 9, 2020
To request an accessible or translated score report for your child's assessment results, contact your local school district.
---
HIGHLIGHTS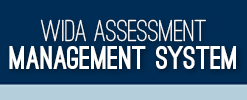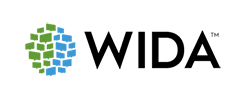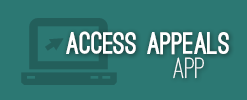 Resource Files
Extended School Closure Guidance
ACCESS: Pre-ID File & Initial Material Orders
State Frequency Reports
WIDA Screener
Frequently Asked Questions
General Information
WIDA ACCESS Screener
Training Resources
Kindergarten W-APT / Screener / ACCESS Training
To access training material, recorded webinars, or to take the ACCESS suite of assessment certification modules, visit WIDA's Secure Portal (username and password will be required). To request a user account email help@wida.us, call 1-866-276-7735 or ask your District Test Coordinator for assistance.
Resource Links
WIDA Secure Portal
Technology Coordinators (WIDA Secure Portal account required)
District/Charter & School Test Coordinators
WIDA AMS Screener Navigation/User Videos
WIDA AMS for ACCESS Navigation/User Videos
WIDA Resources